Corporate Philosophy
Schematic Diagram of Corporate Philosophy
Our Corporate Philosophy consists of the Company Motto and Brand Promise, as well as the Rinnai Code of Conduct, which is specific rules of day-to-day corporate activities.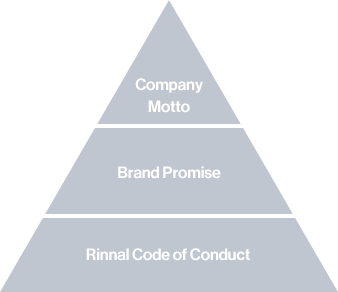 | | |
| --- | --- |
| Company Motto | Spiritual support of Rinnai |
| Brand Promise | Expectations and attractiveness that we keep promising with our customers |
| Rinnai Code of Conduct | Specific rules of day-to-day corporate activities |
Company Motto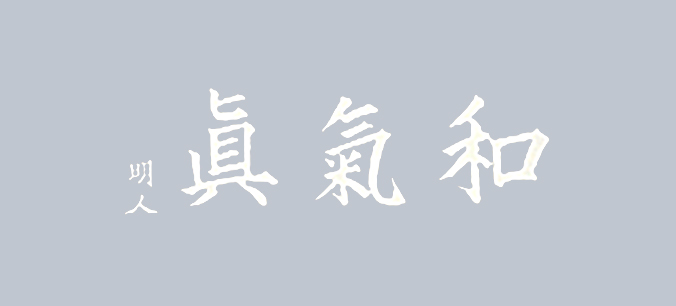 | | |
| --- | --- |
| | Harmony : Develop personal character of the highest caliber |
| | Spirit : Base your efforts on a consistent philosophy |
| | Sincerity : Know the fundamentals and consider issues with precision and clarity |
Brand Promise
Creating a healthier way of living
The Birth of Rinnai
Rinnai uses reliable technologies to create "heat and lifestyles" while embracing the spirit of its foundation
One November day in 1918, Hidejiro Naito stood mesmerized in front of a shop making imagawayaki, a traditional Japanese bun usually filled with adzuki bean paste. He was intrigued by the blue flame that came from the imported oil-burning cooking stove used to cook the imagawayaki. Keen to try his hand at making a similar stove, Hidejiro convinced the shop owner to part with the stove. Using it as a model, Hidejiro subsequently developed a petroleum-fuelled stove, heralding the origin of the business we know today.

Two years later, in 1920, Hidejiro left his job at Nagoya Gas (currently Toho Gas Co., Ltd.). Together with Kanekichi Hayashi, a childhood friend who lived in the same dormitory, they established Rinnai & Co., the forerunner of today's Rinnai Corporation. The company name was coined from characters in the two men's last names ("Rin" is another way of reading "Hayashi," and "Nai" comes from "Naito").

Thus began nearly a century of developing the latest heat-energy appliances. Over the years, Rinnai's products slowly transformed Japanese lifestyles as the nation continued on its path to modernization. From its origins through to the present day, Rinnai has been guided by its Corporate Mission, which is "to use heat to provide society with comfortable lifestyles." The ethos of contributing to society—evident in the early catalog for Rinnai's original, petroleum-fuelled stove—has endured unchanged through to the present day.