News Releases
Rinnai Report 2021 (Integrated Report) Published
Rinnai Corporation (Headquarters: Nagoya City, Aichi Prefecture, President: Hiroyasu Naito) published its Rinnai Report 2021 (Integrated Report) on October 29, 2021.
We published our first Environmental Report in 2000, and since 2012, we have disclosed a wide range of information on our social contribution activities in our annual CSR Report. In recent years, many stakeholders have requested that we further expand the disclosure of information, including our financial information and strategies, in addition to non-financial information, so since 2020 we have published what we now call the Rinnai Report (Integrated Report).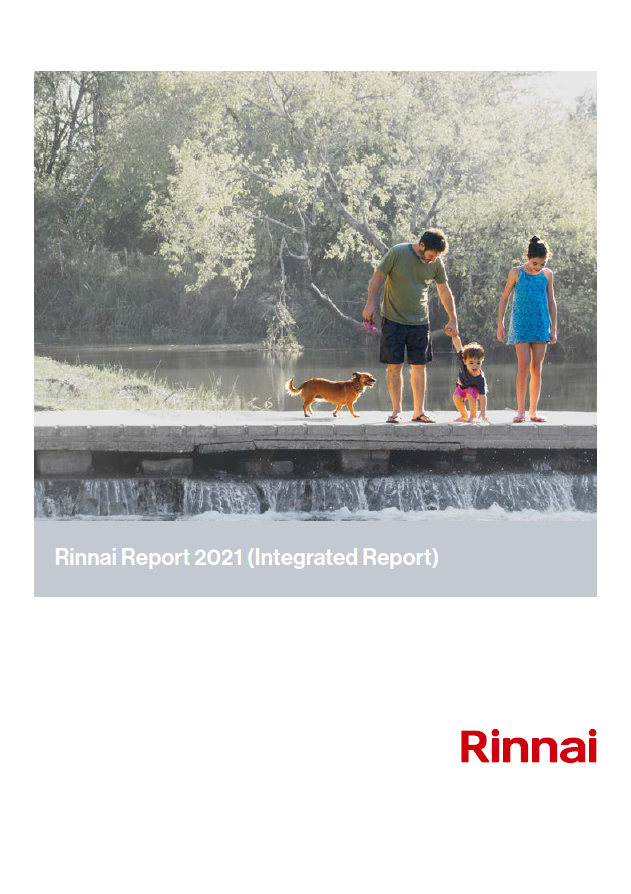 Recently, while corporate environmental initiatives - such as pursuing carbon neutral strategies and the realization of decarbonized society, ESG (environment, society, and governance) and the United Nations Sustainable Development Goals (SDGs) as social contribution activities - are drawing increased attention, companies are required to publicly disclose their stance and strategies toward such activities. We formulated our Medium-Term Business Plan "New ERA 2025" in May 2021 and set out a roadmap for the next five years. It is against this backdrop that we have published our Rinnai Report 2021.
We released the report as abridged in PDF file today, and plan to produce it in booklet form by the middle of September 2021. Other examples of our initiatives, detailed information and related data will be posted in the Company Information section of our website.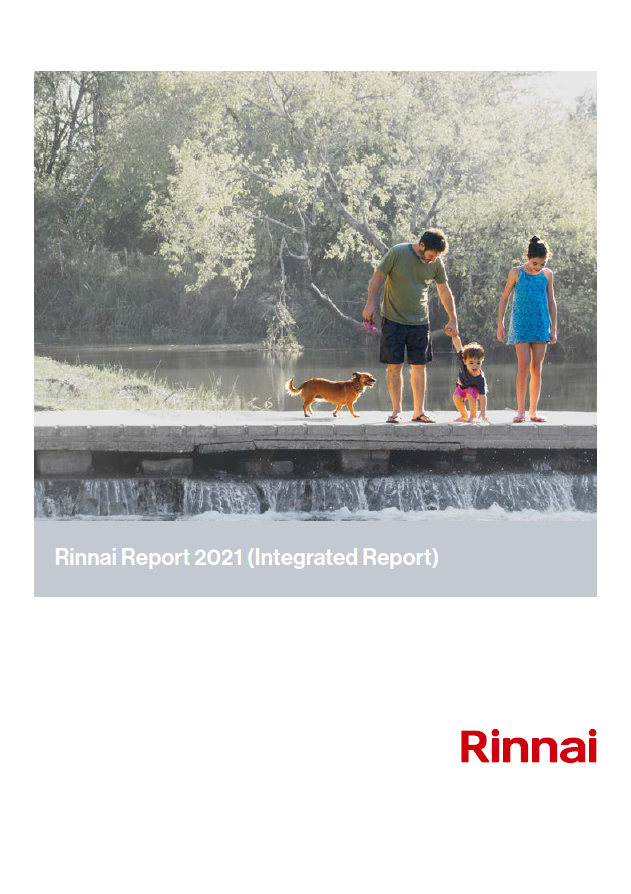 Inquiries
Rinnai Corporation Corporate Communication Division
Tel: +81 (52) 361-8211
Note: The information contained herein is valid as of the date of release. Please be aware that certain details may change or be made irrelevant by circumstances that emerge at a later date.